Porcelain Veneers – A Great Way to Wear a Natural looking Smile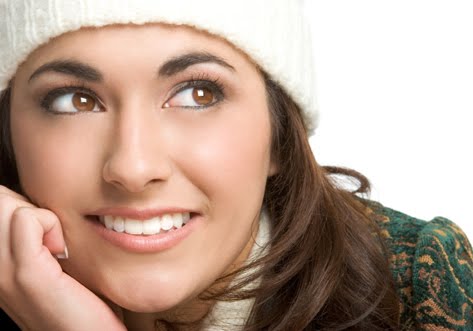 Dental care is one of the most important health procedures performed by many dentists across Townsville. Dental veneers, commonly known as porcelain veneers or porcelain laminates include a thin shell of porcelain typically bonded to the teeth in order to generate a cosmetic improvement and a bite improvement. Veeners are really great when it comes to enhancing smiles by transforming darker teeth to look brighter and healthier. They are primarily used to make yellow teeth look permanently whiter and gray stained teeth look more natural. Porcelain veneers can also play a crucial role in making crooked teeth look straight within a very short period of time. So, they will definitely help the wearers feel and look professional and confident – with a natural looking smile.
Correct Your Smile
Porcelain veneers are a wonderful choice to makeover your smile. They have the ability to improve personalities, and add a spark to your appearance. When performed by a skilled dentist, veneers can produce optimum results. If you are not satisfied with the products, then you can consider getting in touch with your doctor.
Veneers are the dental care products that are recommended because they can help to correct:
Crooked or uneven teeth
Too much gum particularly when you smile
Teeth that have shapes which are not proportionate
Yellow teeth which have been darkened and cannot be whitened or bleached
Tetracycline stained teeth with gray color spaces in between the teeth
Worn down teeth, which make you look old
Teeth which are sensitive, and require to be made less sensitive
A bad bite that needs reconstruction
Benefits Of Using Porcelain Veneers
Getting veneers offers a number of advantages. First, they are beneficial when it comes to helping you to acquire a healthy and natural appearance. They are recommended by many doctors since they offer numerous advantages when compared with other cosmetic dental procedures. In short, they are translucent, offering the appearance of glass, which exhibits natural look.
Porcelain veneers have now evolved as one of the commonly used cosmetic dental techniques because they are resistant to getting stains from cigarette smoking, tea or coffee. They feature a natural appeal and can last for as long as 10 – 50 years, depending on how to use them. Most importantly, they can be easily flossed, treated and brushed just like the natural teeth. The treatment generally takes a few days to 3 weeks. This primarily depends on the complexity of the cosmetic procedure.